Recovered Paper Collection Systems
---
WRAP reveals results of study into
recycling collection costs:
Co-mingled collection more expensive!
---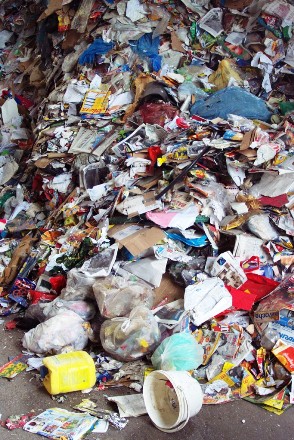 In June 2008, in UK WRAP (Waste & Resources Action Programme) published the results of a comprehensive study into different household recycling systems.
The report found that in the current market, kerbside sort schemes are more cost effective for Local Authorities than single stream co-mingled. However, two stream co-mingled collections where paper is kept separate, have similar net costs to kerbside sort schemes.
Co-mingled schemes had generally been thought to be cheaper to run but fare less well when the cost of sorting the material at a MRF is taken into account.
The study found that contrary to the popular belief that co-mingling is more successful in collecting recyclable materials, what determines how much recycling people do is the size of the containers they have to put it in.
The complete study (pdf) can be found at the

WRAP web site about the study

Direct link to pdf of the study
"Kerbside Recycling: Indicative Costs and Performance" (1.482 kB)
---
Poor quality of paper from co-mingled collection
INGEDE in 2007 published a press release pointing at the severe quality problems that co-mingled collection of recyclables create. The WRAP study confirms that it makes no sense – neither ecologically nor economically – to collect paper together with other material.
The poor quality is also a topic in INGEDE's newsletter RECOVER.

INGEDE Press Release 2/2007

Newsletter RECOVER 3/2007
---

Back to the previous page
---
If you have any questions, do not hesitate to contact us!