INGEDE-Themen in den Medien
---
KBA: High-Volume-Inkjet-Rotation Rotajet L
von der Ingede zertifiziert
Auf der Drupa 2016 angefertigte Testdrucke mit der neu entwickelten Tinte auf gestrichenem Papier zeigten "sehr gute Deinkbarkeit"
(print.de 1. Juli 2016)
---
INGEDE-Pressemitteilung 2/2015:
Altpapierqualität nur schwer "normgerecht" zu messen
(21. November 2015)
---
Beprobung von Altpapier
Qualitätsbestimmung von Altpapier soll standardisiert werden
Bei Altpapiergeschäften kommt es immer wieder zu Auseinandersetzungen zwischen Lieferant und Abnehmer, weil die Qualität der Lieferung angeblich zu schlecht ist. Doch woran bemisst sich die Qualität genau? Mehrere europäische Normen sollen das nun klären.
(Mehr in 320°, Deutschlands Online-Magazin für die Recyclingwirtschaft, 16.07.2015)
---
Diese Frage beantwortete Referent Josef Augusta (Austria Papier Recycling) auf dem
INGEDE-Symposium 2015 in München mit einem klaren"Ja". Für die deinkende
Papierindustrie ist die Herstellung hochwertiger neuer grafischer Papiere aus dem
Rohstoff Altpapier zu einer permanenten Herausforderung geworden.
Bericht über das INGEDE-Symposium 2015 in der Zeitschrift EU Recycling.
---
INGEDE-Pressemitteilung 1/2015: Auf das Recycling achten:
Auch mit LEDs ist UV-Druck nicht gleich umweltfreundlich

UV-Druck mit LEDs: Auch ans Recycling denken
print.de (Deutscher Drucker) am 6. Juli 2015

Graphische Revue Österreich:
LED-UV-Farben nur schwer deinkbar
---
INGEDE Press Release 1/2015: Pay Attention to Recycling:
Low-energy UV Printing is not necessarily environmentally friendly

Covered by PPI Environment


... and in Pulp-Paperworld.com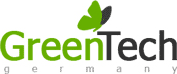 ... and in GreenTech Germany
---
INGEDE-Pressemitteilung 1/2014: First deinkable web-fed aqueous inkjet
without pre-treatment on uncoated paper
Auf der Webseite des bvse


... und auf World of Print (Deutsch)
... and on World of Print (English)


... and in Pulp-Paperworld.com

"Problemlos deinkbare Druckerzeugnisse" in
Fibers in Process am 4. April 2014

WAN_IFRA has it in English ...
... und auf der deutschen Webseite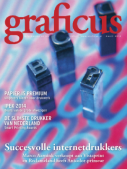 Graficus is the most important magazine
for the graphic industry in the Netherlands:
"Eerste goed ontinkbare rotatie inkjetprinter"
(also linked on "Grafisch-zicht.nl" and its Facebook page)

Graphische Revue (Österreich)
Portal für Mediendesign und -produktion:
"'gut deinkbare' Inkjetdrucke"
---
"Der TÜV des Papierrecyclings, die INGEDE"
Das Deinking im Papierrecycling — Umweltgedanke trifft Wirtschaftlichkeit
(Xerox The Document Group, Stuttgart)
---
Ziel: Ein gut deinkbarer Rohstoff für grafische Papiere
Im Altpapierhandel gilt Deinkingware als lukrativ, denn für gelesene Zeitungen und Zeitschriften werden von Papierherstellern relativ hohe Entgelte gezahlt. Allerdings wird ihre Recydingfahigkeit durch den Digitaldruck mit wasserlöslichen Tinten gefährdet.
Ein Bericht über das INGEDE-Symposium 2014 in EU Recycling 5/2014 (S. 15)

gesamter Artikel
---
INGEDE-Symposium 2013
Ein Bericht über das INGEDE-Symposium
von Kirsten Maurer-Fritz
im Wochenblatt für Papierfabrikation 4/2013 (p. 257)

gesamter Artikel
---
Papierrecycling in der Farbenkrise
Schön weiß war gestern: Papierrecycling funktioniert nicht mit den modernen Druckfarben, die uns Tintenstrahldrucker und Co. beschert haben. Denn diese Farben lassen sich nicht gut vom Papier entfernen. ...
Deutsche Welle 27.02.2012
---
Digital Printing Fighting for a Green Image
PRINT: Without the buzzword "Green Printing", companies are less and less likely to order a print-job. Following the "Green Printing" trend, the suppliers of digital printing technology point at using less energy, as well as using less and more environmental friendly chemicals compared to classic offset printing. But when it comes to recycling, not everything labelled digital print is also "green" ...
(More)

(English translation from "Digitaldruck kämpft ums Ökoimage"
by Rainer Bücken, published in vdi nachrichten 43-2012 page 11)
---
During drupa, the Australian print21 magazine has picked up our issues in a recently published article about Xeikon
---
Rethinking deinking

---
Arjowiggins opens Greenfield mill to HP deinking trials

Matt Whipp in PrintWeek, 11 July 2011 (and on several other pages)
---
Un accordo tra Ingede e i <<grandi>> della stampa
---
"Samarbejde sætter fokus på deinking""
---
Deinking... What Does It Mean to the Environment?
---
Ingede declares Indigo print 'unusable'
Matt Whipp in PrintWeek, 12 November 2010 (and on several other pages)
---
"Digital faces clean-up test"
One of the best recent articles. Better than an expensive study like the one mentioned below.
---
InfoTrends "Challenges and Strategic Importance of Recyling Digital Prints" ("Strategic Assessment", 12 Jan 2009)
For sale only but not recommended. Many mistakes in the description of the deinking process. In parts clearly a pro-inkjet stratement rather than unbiased analysis (author is consultant for HP). Dry toners hardly mentioned. A large number of mistakes was only removed after INGEDE commented. Still plenty there.
---

"Gefahr für's Recycling?
Experten warnen: Die industrielle Nutzung des Inkjet
kann die Altpapierverwertung erheblich beeinträchtigen."
Druck & Medien August 2008 (German)
---
"Inkjet showcases its print prowess"
---
"Is Inkjet Green?"
---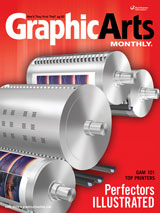 "Mills Fear Inkjet Won't Recycle"
---
"Una sfida per unfuturo di crescita"
---
"Ingede crie haro sur le jet d'encre"
---

"Dangerous papers: (Title story, editorial, article)
Inkjet Heads towards Ecological Dead End"
---
"Tintenstrahldrucke gefährden das Recycling grafischer Papiere"
---
"Keep paper recyclable!"

---
"EU Groups Denounce Commingled Collection"
---
"European paper should be sorted in Europe, say EU mills"
---


"Kvůli netříděnému sběru druhotných surovin se v USA zavírajípapírny,
7 % sběrového papíru je kontaminováno" (Problems with contaminants in the US)
www.packaging-cz.cz (Oct 2007, in Czech language)
---
Interview mit Axel Fischer (INGEDE) zu Deinking-Problemen mit Flexodruckfarben
---
"Axel Fischer (INGEDE) zur Deinking-Problematik im Digitaldruck"
"Axel Fischer (INGEDE) sur la problématique du désencrage en impression numérique"
---
"Extra ink hampers recycling efforts"
---
Bei Fragen zum Thema Altpapier und Papierrecycling
können Sie gerne Kontakt mit uns aufnehmen!